Decorative Concrete Coatings
Floors and Walls Resurfacing
We resurface existing surfaces like floors, walls, fireplaces,
and countertops with innovative systems designed to last. Our solutions are customizable according to your needs, and we offer of colors and effects. Find out which system is right for you by checking out our guide
Concrete polishing is the process of grinding your concrete over and over to make it as smooth as glass. We can polish your concrete to a high-sheen or leave it matte-looking. Polished concrete is much more durable and easy to maintain than tile flooring.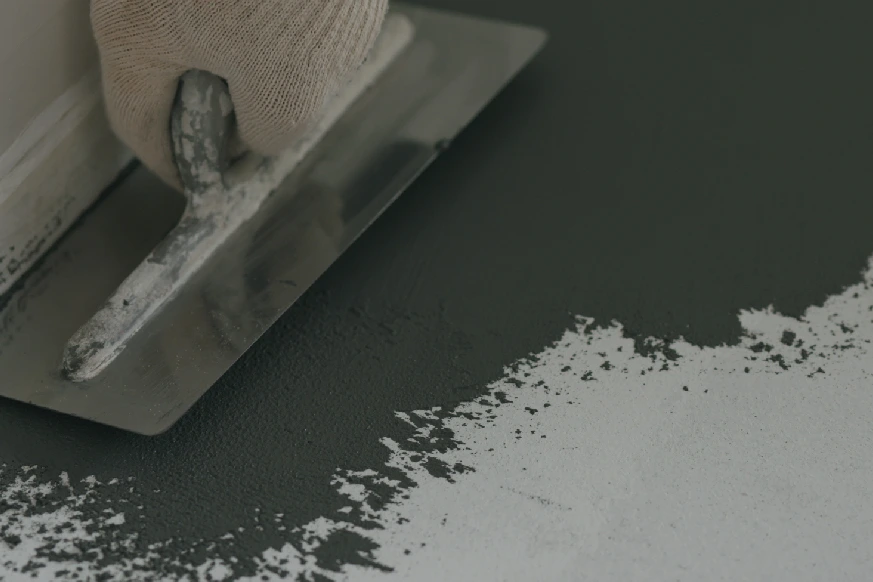 Concrete microcement is a thin-cement based coating we use to give a brand new concrete surface to any floor. And because the microtopping is only applied at 1/8" thickness, it doesn't require any major demolition. It has an industrial, modern appearance, and can be sanded down to be as smooth as polished concrete.
If you have an old, feathered concrete that's in an overall good condition, concrete staining is the best way to make it look beautiful. Concrete stains give your hardscape a beautiful variation of color. We can make the variation either subtle, or more pronounced – depending on your preference. And did we mention that staining is the most affordable way to treat any surface?!
Microtopping can also be applied to vertical surfaces. The technique is a bit different but the results are equally as beautiful. And perhaps the coolest part is that you can have a concrete floor that bleeds into your wall/s.
Concrete overlay is a cementitious coating very similar to the microtopping. The main difference, however, is that it's more porous and significatnly less sliperry than the microtopping. This makes it the best choice for resurfacing an exterior concrete floors, like patios, pool decks, sidewalks and driveways.
Epoxy is an incredibly durable product that's perfect for garages, commercial properties, and other interior surfaces. It is very high in compressive strenght and requires very little maintenance so it's a system that will remain in demand forever.
Not Sure What Option Is For You?